Eddington Eyecare
A compassionate team of Christ-centered professionals dedicated to providing each patient with the highest quality of vision care, resolving vision problems to the very best of our professional ability, and educating our patients on all aspects of vision.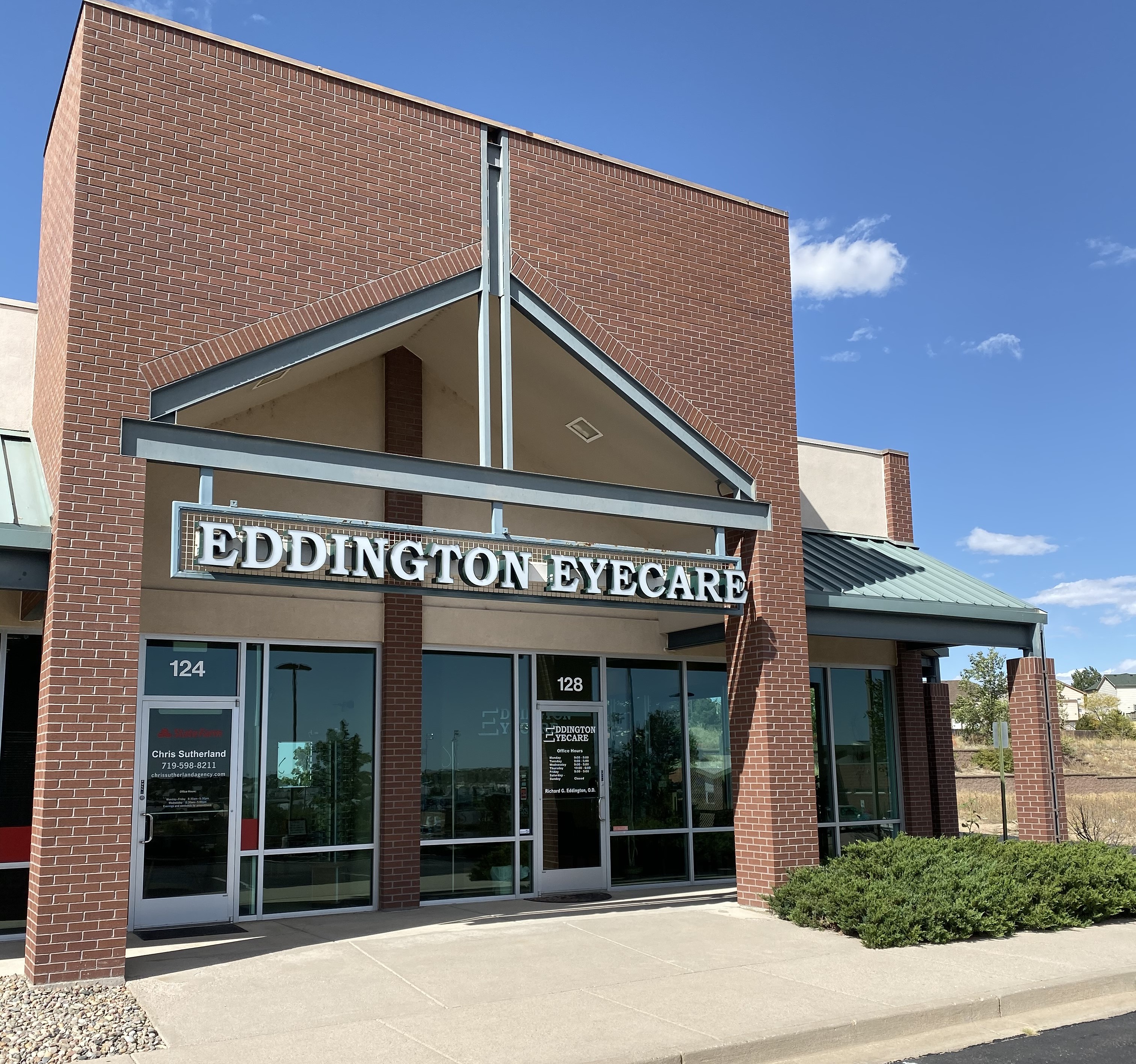 We are SO blessed! This past February 7th, we celebrated 10 years providing Eastern Colorado Springs with the finest optometry care available. Thanks to the Eddington Eyecare family (yes, we think of you as family!) we have established a firm reputation for honest, caring eyecare delivery.
Anybody in the household 4 or older who hasn't had an eye exam in the last 2 years? We highly recommend that you schedule a routine eye exam with an optometrist near you. And no, a school screening does not count. Some over-refer, some under-refer, and generally none include a health exam to look for sight-threatening risk factors that down the road could lead to serious vision issues. Check your vision plan, amazing how many parents come in for their exams and don't give a thought to getting their children seen, even though they are paying for the insurance to provide an annual exam for the entire family! And for our active duty military friends, don't forget that Tricare Prime covers an annual exam (every 2 years for retirees) for all family members off base/post, no authorization or copay required!
Also visit Eddington Eyecare on facebook, and don't forget to "like" us! You can also contact us via email: vision@eddingtoneyecare.com. We look forward to hearing from you.
Eddington Eyecare offers a 10% "Defender" discount on all spectacle and contact lens purchases to police, firefighters and military (active and retired) and their families.